Help us when you buy from Amazon
It would be great if you'd buy via https://smile.amazon.co.uk and search for Lions to support our work. Same as using main Amazon website, with no cost to you, but we get 0.5% of your spend.
Join our mailing list
We produce a quarterly newsletter to help you to keep up with Fleet Lions! More...
To read current and back-issues see the
Friends page
Join Fleet Lions for Fun and Fellowship!
Please contact
our membership team: membership@fleetlions.org.uk or via the
Contact Us form
Facebook
What's On
June

2019

Venue

Time/Details

Wed 19th

Trustees Meeting - Lions only

Kevin W's home

8:00pm

Sat 22nd

Fleet Food Festival

the Views

two day event

Sun 30th

11:30am to 4:00pm

July

2019

Venue

Time/Details

T.B.C.

Fri 5th

Milan

Weekend+

Sat 6th

From Connaught Road; Fleet

2.00pm

Sun 7th

Fleet Carnival

Sun 7th

Handover Finger Buffet

Kevin's house

2:30pm

Sat 13th

4:00pm

Sun 14th

White Horse Country Park; Coach Road; Westbury; Wiltshire BA13 4LY

12:30pm

August

2019

Venue

Time/Details

Sat 3rd

11:00am - 3:00pm & 5:30pm - 9:30pm

Mon 26th

Summer Holiday

September

2019

Venue

Time/Details

Mon 2nd

TBA

7 for 7:30pm

Fri 27th

Crondall Village Hall; Croft Lane; Crondall; Farnham GU10 5QG

7:30 to 11pm £17.50 + pay bar

October

2019

Venue

Time/Details

Sat 19th

Fleet Charter Dinner

7pm

Sat 19th

Charter Anniversary

7:00pm

Thu 31st

Halloween

November

2019

Venue

Time/Details

Sat 2nd

Sun 10th

Remembrance Sunday

Sat 30th

St Andrew's Day

December

2019

Venue

Time/Details

Mon 2nd

TBA

7 for 7:30pm

Wed 4th

Sun 15th

12:15pm

Wed 25th

Christmas Day

Thu 26th

Boxing Day

January

2020

Venue

Time/Details

Wed 1st

New Year's Day

February

2020

Venue

Time/Details

Fri 14th

Valentine's Day

March

2020

Venue

Time/Details

Sun 1st

St David's Day

Tue 17th

St Patrick's Day

Fri 20th

Double Tree by Hilton Hotel; Lydiard Fields; Great Western Way; Swindon SN5 8UZ

TBA

Sat 21st

Double Tree by Hilton Hotel; Lydiard Fields; Great Western Way; Swindon SN5 8UZ

Weekend

Sun 22nd

Mothering Sunday

April

2020

Venue

Time/Details

Fri 10th

Good Friday

Mon 13th

Easter Monday

Thu 23rd

St George's Day

May

2020

Venue

Time/Details

Fri 8th

May Day and VE Day celebrations

Moved from Monday 4th

Mon 25th

Spring Holiday

The above dates may change without warning
Message in a Bottle
Find out more about this simple life-saver! More...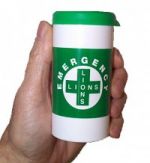 Please consider making a donation to help us do more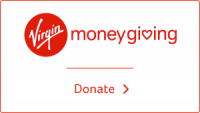 Fleet Lions 13th Beerfest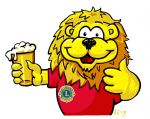 Saturday 3rd August 2019 - The Harlington, 236 Fleet Rd, Fleet GU51 4BY
Same venue as last year with your favourite bands and food. Such a fabulous event - it'll be lucky for everyone!
More details here...TICKETS ON SALE NOW.
Prostate Cancer Screening Update
Click here for some very personal feedback about why this project is so important.
Diabetes: Know Your Risk
There'll be detailed checks without blood tests at the Fleet Food Festival on 22 & 23 June at the Views. Click here for more details about diabetes.
Funfest 2019 - Sunday 30th June - Yateley Manor School
Funfest is a fun packed day for people with disabilities or special educational needs, their families and helpers. There is no charge to attend Funfest but those wishing to attend should register. To find out more visit: www.lions-funfest.org.uk
Summer Concert 2019
Saturday, 13th July - 4pm-7pm - Church on the Heath, Elvetham - Free event
Beginners on Stage Drama School performing - poetry & prose readings and musical performances
Find out more...
Celebrating Carers Through Art
We have agreed to sponsor this competition. It's open from April to 31 July 2019 and details of how to enter can be found here: http://www.northeasthampshireandfarnhamccg.nhs.uk/celebrating-carers

Previous events in 2019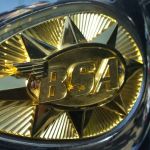 36th Classic Motorcycle Run and Concours
Monday 6th May 2019 - Key Car Park, Elvetham Heath, Fleet, Hampshire GU51 1HA.
240 bikes came along! Many thanks to you all and the public who came too. More details here...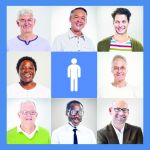 Prostate Screening Event
Thursday 2nd May 2019 - Aldershot Centre for Health, Hospital Hill, Aldershot GU11 1AY.
Prostate cancer is one of the biggest killers of men over 45 in the UK. One man dies every hour in the UK and early treatment saves lives. We ran this event in conjunction with Aldershot Lions Club and screened nearly 150 men.

Fleet Lions Volunteer Team
We organise some of the biggest events for the people of Fleet and neighbouring towns to enjoy. And quite a few of them need numbers on the day beyond the members of our Club eg it takes 120 people to put on the fireworks event. We'd like to have a group of people we can call upon to help us - and join in the fun too. So we're calling them the Fleet Lions Volunteer Team and we'll give people any training that they need. It's early days but we'd also like to make sure everyone also has a bit of play - not just work. So let us know if you're interested by using our contact us facility. Our Branch Club in Aldershot are also keen to find people who'd like to help them at their events. So please contact them too if you'd like to do that: Aldershot Lions' website.

Read our latest annual report here

Who are the Lions?
Lions are the largest community service organisation in the world. We've just raised over £21 million to help protect tens of millions of children in the world's poorest countries from measles. The men and women of Fleet Lions help local people and organisations where there is need. We organise some of the biggest events in the town to keep you entertained - and we have fun doing so!
Message in a Bottle

The Lions Message In a Bottle scheme is a simple idea designed to encourage people to keep their personal and medical details on a standard form and in a common location - the Fridge. Whilst it is focused on the more vulnerable people in our community, anyone can have an accident at home, so this scheme can benefit anyone, including you. More details here. Contact miab@fleetlions.org.uk if you need one/some.

Dates for your diary
We'll be running "Diabetes - know your risk" (non blood test) screening at the Fleet Food Festival on 22 & 23 June 2019 at the Views.

Our Beer festival is on 3 August 2019 at the Harlington.

A year in the life of Fleet Lions Club
A major thanks to John Sutton of Clearwater Photography who followed us around for a whole year and then turned what he saw into this fantastic film. You the public voted us into THE SHORTLIST of the documentary section the Charity Film Awards.Many thanks to those of you who voted for us. Did the judges put us into the finals? Sadly they didn't but here's a comment from them 'The video told clearly the surprising different work done by Lions and the charities which benefited not just financially but in practical ways.' It was an honour to take part along with many other incredible organisations who serve their community too. Ordinary people doing amazing things!
Latest News
Read all the latest news about Fleet Lions...
Equipment hire
We hire out equipment for use at fêtes, etc.
More information...
Lions' Community Store
The Community Store, Fleet is a community volunteer project supported by several local Lions Clubs together with councils, housing associations and the like.
To contact the Store or for full details of what they do and how they can help you please go to their independent web site here. Fleet Lions are not involved in day-to-day operations and may not pass-on your messages!
If you need to contact the Community Store please telephone 01252 616998 or use their form at www.communitystore.org.uk/_contact.html. Opening hours are limited so please see their website for full details.
Do you have some time to spare?
Please join Fleet Lions Volunteer Team and help us with some of our other projects:
Community Service
Fundraising
or maybe join us for a social evening.
All the help is gratefully received - and hopefully you will enjoy the activity!
Meetings
The club normally (see below) meets on the second Wednesday of each month at 8:00pm at:

The Grange, Coxheath Road, Fleet GU52 6QR
Why not visit Hart Lions, our sister club in fleet?
If you live in Aldershot, see Aldershot Lions' website.
Our thanks to our main website sponsors:

SERENDIPITY Antiques & Gifts with Tearoom www.serendipityonline.co.uk

HART SHOPPING CENTRE Fleet's premier shopping centre www.hartshopping.co.uk