sponsoring the Fleet Lions beer festival
It may not have bene the end of the world as we knew it, but it may well have been .....
"Fleet Lions 11th Hour Beerfest" : what a fabulous day!
53 Real Ales + Ciders + Hog Roast + Mexican + Great Music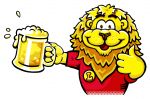 Well 910 of you did us proud - 450 gallons went down your necks! So Hearing Dogs for Deaf People will get their £3k we promised. Weren't they gorgeous! Thanx for your generosity for the raffle. And a big thank you to all our sponsors, all ten of you. Great food too and fabulous music - a great job by them all. And to add to our efforts, our chums at the Harlington quietly beavered away behind the scenes to keep everything running smoothly. And of course all our friends and family who helped the Lions meant we could keep the ale flowing very, very freely.
So see you on 4 August, 2018 for our twelfth one!!!
50 Real Ales + Ciders (local & afar!) + Hog Roast + Mexican
Buy your tickets here (a new window will open)
or you can print Ticket Order Form here
We are celebrating the centenary of Lions International serving communities worldwide.
Supported by the HARLINGTON, Fleet Road, Fleet
Note: This licensed event does not cater for children - strictly adults only
Our 11th annual beer festival will continue to be even bigger and better.
There'll be a 'meet the brewer' session at lunchtime.
We plan a hog roast as well as Mexican food all day.
We are raising funds for Hearing Dogs for Deaf People as well as various other good causes the Lions support.
>>>>>>>>>>>>>>>>>>>>>>>>> <<<<<<<<<<<<<<<<<<<<<<<<<
Music - something 'old' and something 'new' :
The Kindred Spirit Band will be providing electrifying prog folk rock for the lunch session again.
The Backbone Blues Band will be squeezing you into their busy tour schedule & giving you a lively evening.
Andy Johnson has designed a special glass to commemorate our '11th Hour' theme
The eleventh Fleet Lions' Beerfest will take place on Saturday 5 August 2017
236 Fleet Road, Fleet, Hampshire, GU51 4BY
15 minutes walk from the station into the town.
As usual there will be two sessions:
Lunchtime: from 11:00am - 3:00pm
Evening: from 5:30pm - 9:30pm
- and we hope you will support us again!
Tickets are now on sale online @ £8, organised by our chums at Best of Fleet.
You can also purchase half pint beer tokens at £8 for five, you can pick them up on entry when you get your glass too.
No need to print anything, we just scan the barcode off your phone.
Tickets are £9 on the door (subject to availability, last year's evening session was a sell out before the doors opened!)
Are you attending? See Facebook event

>>>>>>>>>>> <<<<<<<<<<
See this article & photos about our 2016 beerfest by Stephen Lloyd in the Fleet News and Mail on the Get Hampshire website
>>>>>>>>>>> <<<<<<<<<<<
Here's some great photos from 2015:
| | |
| --- | --- |
| 2015 glass design | The Beerfest Carnival Crew |
| Getting ready for the event | Quality control - Honest!! |
| One of our barrel sponsors | Fleet Booze Hound Blues Band |
| Before things got busy! | Some of our barrel sponsors |
| One of our barrel sponsors | Wait a minute... |
| Going Naked was Great! | More rudeness from the Nudies |
| One of our barrel sponsors | One of our barrel sponsors |
| Loadsa lovely beer | Dan wants a beerfest every weekend |
This licensed event does not cater for children - strictly adults only
The Lions is the largest voluntary organisation in the world.
Every penny we collect is spent on community projects.
We fund all administration through our subscriptions.
Incorporating Registered Charity Trust Fund No 279279
For other beer festivals go to
Thanks to the following websites for advertising the Fleet Lions Beerfest.
www.fleetcommunity.org.uk www.farnboroughcommunity.org.uk www.wokingcommunity.org.uk
www.thebestof.co.uk www.hart.gov.uk www.camrasurrey.org.uk
www.thehartoracle.co.uk http://www.beerfestivals.org http://www.welcometofleet.com/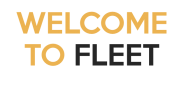 Our thanks to our main website sponsors:

SERENDIPITY
Antiques & Gifts with Tearoom www.serendipityonline.co.uk

C & S BANNERS
Banners in PVC with hems & brass eyelets www.csbanners.co.uk