Donations
Gifts, Bequests & General Donations may be made via The Lions Club of Fleet Treasurer.
Contact details:
Email : treasurer@fleetlions.org.uk
Address: Lions Club of Fleet, C/O 11 Glen Road, Fleet, GU51 3QS
Text Giving
You may wish to donate a small sum, up to £10, via Text Giving
Send a text message LCIF40 £10 to text number 70070. As confirmation you will receive a message LIONSOFFLEET £10. This amount will be deducted from your mobile account. Lesser amounts may be used.
All receipts from Text Giving will be sent to the Lions Club of Fleet Charity Fund.
My Donate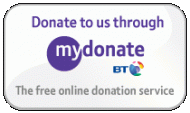 Click on the My Donate button to make a gift aid donation to our Charity Fund.

THANK YOU ALL FOR YOUR KIND GIFTS. YOU ARE HELPING US HELP MANY LOCAL PEOPLE AS WELL AS LIONS INTERNATIONAL WORK IN DISASTER & NEEDY AREAS OF THE WORLD.