Prostate Screening
We organised another screening event on 17 July at Fleet Hospital. It was for men over 45 who have not had a PSA test before. We screened 247 men. Thanks to those who helped and those who came along.
Donations towards the next event can be made at : mydonate
A few minutes could save your life - screening events!
Free Prostate cancer PSA blood tests – Fleet Hospital
EVENT NOW FULLY SUBSCRIBED
WHEN: Tuesday 17th of July 2018
TIME: From 5:00pm
WHERE: Fleet Hospital, Church Road, Fleet GU51 4LZ
WHO: MEN OVER 45 WHO HAVE NOT HAD A PSA TEST BEFORE
Important: To avoid the queues you MUST pre-register
Note: There will be no parking at Fleet Hospital so please park in the Church Road Car Park GU51 4ND.
There will be a free mini bus shuttle to and from the hospital.
| | |
| --- | --- |
| Fleet Hospital, Church Road, Fleet GU51 4LZ | Car Park, Church Road, Fleet GU51 4ND |
| | |
Prostate cancer is one of the biggest killers of men over 45 in the UK. One man dies every hour in the UK and early treatment saves lives.
If you have suffered flu-like symptoms, diarrhoea or vomiting within 48 hours prior to your visit, we ask you not to attend this event in order to reduce the risk of transmission to others.
Whilst getting an OK result is a relief, we know the odds of beating prostate cancer with early treatment are excellent and without question our health is worth a few minutes of time any day. We would urge the men of Fleet to join us in taking advantage of this valuable service.
The PSA is a blood indicator test which flags up risk and any need for further testing.
The facts:
Why test men?
With one man every hour dying from prostate cancer and 40,000 new cases every year and no national screening available, the Lions Club of Fleet aim to provide a FREE PSA blood test to as many men over 45 as possible. It's well proven that early detection and treatment may vastly increase your chances of survival.
How?
We work with retired Consultant Urologist Mr David Baxter-Smith and a number of trained phlebotomists. The test is not what many men fear.
After taking a simple blood sample on the day, the samples are sent to a specialist laboratory for analysis and the results conveyed to a consultant urologist who will then arrange for a letter of information of the result to be sent to every man taking part with their own individual results. The results letter will be coded red, amber or green and men will be advised that they should contact the doctor for any further investigations or treatment that may be appropriate. You are reminded that by definition the test is only an indicative one and we strongly advise you to follow up with your GP. Very occasionally the result could be normal even though your prostate is abnormal and you should seek advice from your GP if you have trouble passing urine.
Please complete a consent form in advance and bring along to Fleet Hospital.
We will be showing a video featuring David Baxter-Smith.
Who?
Fleet Lions are only testing all men over 45 who have not had a PSA test previously. We would like you to pass the word to family, friends and work colleagues. Our aim is to reach as many men in the Fleet area as we can.
What if I have had a test before?
As stated above Fleet Lions are only testing men who have not had a PSA test before. If you have had a test previously please note that many urological specialists suggest that men over 50 should ask their doctors to monitor their P.S.A. on an annual basis and if there is a significant increase then to seek the opinion of a specialist".
What do I bring?
Please bring your completed consent form.
How long does the test take?
Please allow 30 minutes for registration and test although this may take a little longer at busy times. We require everyone to pre register and to be given a time slot,
How much?
The test is free of charge to men over 45 and is funded by Fleet Lions Club and our sponsors "Fleet Hospital and Community Friends" and "Paint Fleet Blue". The costs of holding an evening of this type is approximately £5,000, largely due to the cost of the laboratory analysis (based on 250 tests @ £20.00 per person).
Any donation by you is gratefully accepted and will help fund and expand this vital work in saving lives.
You can donate either on the day or by sending a cheque made payable to: The Lions Club of Fleet and endorse the back of the cheque with 'prostate event' and send to Lion Peter Pickett, Treasurer Lions Club of Fleet, c/o 13 Hollytrees, Church Crookham, GU51 5NL
Alternatively you may consider making a donation via BT My Donate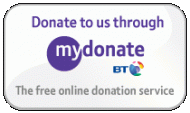 Fleet Lions Club
The Lions Club of Fleet is a local group of volunteers who aim to promote the health and well-being of the Fleet community by improving the local environment, helping individuals in times of need, supporting Fleet based community groups and local charities. Every penny raised goes into our community projects. Our aim is to serve the people of Fleet and make a difference. Lions Clubs are also members of an international network of men and women with more than 1.4 million members who all work together to answer the needs that challenge communities across the world.
If you would like to nominate a local cause, offer your assistance as a 'Friend of Fleet Lions' or find out more about our clubs fundraising and social activities then email secretary@fleetlions.org.uk
Company and individual sponsorship opportunities are available and welcomed for this and other events.