Community Store
Donations cannot currently be accepted without booking. Please email admin@communitystore.org.uk to book a timed slot Tues-Thurs between 10 am and 12 noon to drop-off smaller items. Thank you for your support. They will make good use of any cash donations you can make to help them cover their running costs. You can do that here:
We also need to to replace our vans as they've served us well but are coming to the end of their life and becoming expensive to maintain. We want to replace them with more modern vehicles which will be a more sustainable way forward. We'd welcome donations to help us do that so either donate here:
or contact us us at treasurer@fleetlions.org.uk.
Please note that Fleet Lions SUPPORT the Community Store but ALL enquiries should go direct to them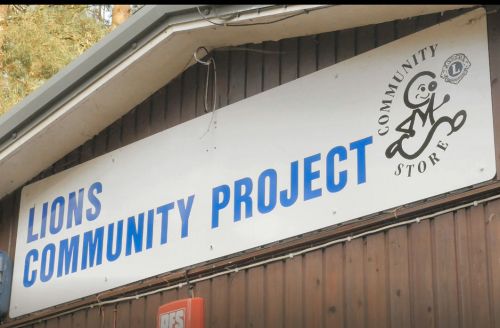 The Community Store, Fleet is a community volunteer project supported by several local Lions Clubs together with councils, housing associations and the like. They recycle redundant household goods, appliances, clothing etc to benefit genuinely needy people and thereby reduce unnecessary waste to the advantage of the environment. At the same time they provide valuable work experience and skills development for many volunteer helpers.
To contact the Store or for full details of what they do and how they can help you please go to their independent web site here. Fleet Lions are not involved in day-to-day operations and may not pass-on your messages!
If you need to contact the Community Store please email admin@communitystore.org.uk or use their Contact form at www.communitystore.org.uk. Opening hours are limited so please see their website for full details.
We were so sad when Beverley Allardice MBE, MJF passed on to higher service early in 2020. She was the manager and stalwart of the hugely successful Lions Community Store since 1995. She was appointed MBE by the Queen in 2002 for her outstanding contribution to the local community and was honoured in 2008 with the Lions MJF award.