Christmas Festival
23 November 2022
Lions again will be at the forefront of the Christmas Festival as a number of members are on the organising committee and involved with running a safe event. We will also have our popular Gluwein store by Gurkha Square along with a Tombola. This year you will be able to drop off Christmas sweets and items for the Annual Christmas Parcels. Over 500 will go to families in need.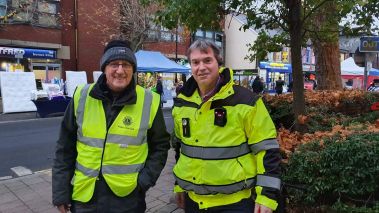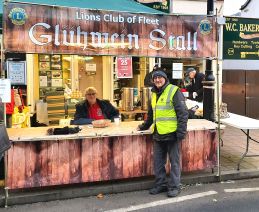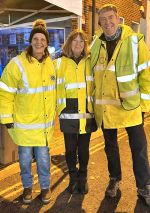 >>>>>>>>>>>>>>>>>>>>>>>>>>>>>>>>>>>>>>>>>>>>>>>>>>>>>>>>>>>>>>>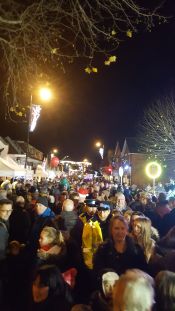 29th November 2017
WAS A GREAT DAY IN FLEET & WE WERE ABLE TO SUPPORT OUR TRUST FUND WITH NEARLY £1,000 FROM THE SALE OF GLUHWEIN. THANK YOU TO OUR BRILLIANT TOWN!

!!THANK YOU FOR ALL YOUR SUPPORT!!
THANKS ALSO GOES TO OUR SPONSOR GEOFF BAKER FOR HIS KIND ASSISTANCE WARMING THE FAMOUS BREW
We hope the Children enjoyed the Teddy Tombola too...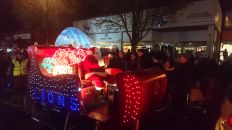 AND HOPE TO SEE AS MANY CHILDREN AS POSSIBLE WHEN WE TAKE FATHER CHRISTMAS FOR A RIDE!
MERRY CHRISTMAS & HAPPY NEW YEAR!