Fleet Firework Fiesta - Saturday 4th November 2017
THANKS FOR COMING
WE HAD ANOTHER RECORD NUMBER AND A GOOD TIME WAS HAD BY ALL
MAKE A DATE TO BE THERE NEXT YEAR!
3rd NOVEMBER 2018 - NEW DATE FOR YOUR DIARY
Quote from a food vendor travelling some distance:
"That was the best firework display I have seen"
What a fabulous evening was had by our 6500 guests. A spectacular fireworks display, lots of a great burgers and dogs from the Lions and lots of other good grub too. All the kiddies trinkets added to the event's flavour and the tasty Lions gluhwein sold out. PARTICULAR THANKS to all our friends and relatives who helped - we couldn't do it without you. And thanks to all our guests who came along!
SPECIAL THANKS to our friends Serendipity and the Hart Shopping Centre who were extremely helpful with ticket sales.
See Fleet News and Mail photos here.
Did you lose anything? Pom-Pom hat, Next child's shoe size 2 & Child's Batman Hat with name inside; found contact: fundraising@fleetlions.org.uk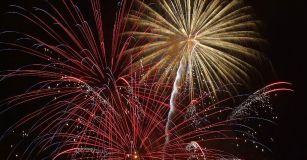 A great evening for all the family at Calthorpe Park, Reading Road North GU51 4AD (not the school). This is the biggest event we stage in the year and we get lots of good reports from you, through our Facebook and Twitter.
Nearly 7,000 people came last year and this year you were all there again!
THANK YOU ALL MAKE A NOTE FOR 3rd NOVEMBER 2018

The Online ticket service, organised by Best of Fleet, will be open from 9.00.am 1st October for pre-booking. A new page will open if you click here. There is no need to print the Fatsoma receipt as we can scan mobile phone screens (for barcode) on entry, so no problems on the gates. We can also check you off at the gate of your choice if you wish.
Off-lineTicket Sales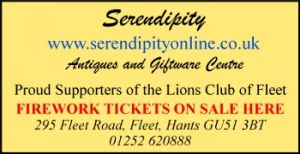 Thanks to Serendipity in the High Street (opposite Gurkha Square) for the work of their staff in being there 7 days a week for everyone to buy tickets. They do this as their sponsorship of the event and we are very grateful to them.
Of course the Lions will be in Hart Shopping Centre, another main sponsor, over the three Saturdays in October and the day of the event. So come and have a chat and buy your tickets from us. We are there:
November 4th from 9:00am - 2:00pm
We will be selling Family Tickets both On-line and Off-line until 2:00pm today! (Family tickets not available on the gates)
These tickets are £15 for 2 Adults + 2 Children (5-16 years) Under 5's free
Adult and Child tickets will be available on the gates (not Family tickets) but you may have to queue at the gate.
Join in the fun and get your glow sticks, fibre optic and LED toys, on sale in the marquee

Pick up our leaflet with details and a plan on the back
Calthorpe Park is a DRONE FREE area on the 4th November
Thanks to our Food Stalls
Lions Finest Burgers & Hot Dogs - locally sourced produce from Clark Butchers
Lions famous Glühwein - (mulled wine) to warm you up!
Mr Roast Potato with marvellous fillings
Mexican from Cantina El Borrito
Spanish & Caribbean - Jerk Chicken, Wraps & Paella
South African - Bratwurst, Biltong, Cheese Sticks & Steak Sandwiches
Fish 'n' Chips from Howe & Co
Freshly made Pizzas - Delicious traditional Neapolitan style pizzas using the best locally sourced ingredients, lovingly handmade and cooked in a mobile wood fired oven! Catch-a-fire-Pizza!
Soups Teas & Coffees by Fleet Phoenix Youth Charity
Ice Cream by Regency Whippy
Sweets & Candy Floss from Gate Post
Fudge & Doughnuts with flavouring
Trinket Stall in the Marquee
Where we will be - Thanks to Fleet Town Council FREE Parking 4pm - 9pm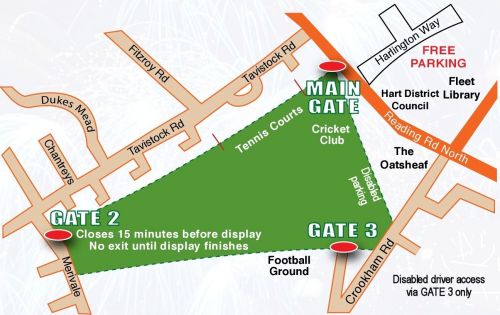 Disabled parking via gate 3
Our thanks to our main sponsors:

SERENDIPITY Antiques & Gifts with Tearoom www.serendipityonline.co.uk

HART SHOPPING CENTRE Fleet's premier shopping centre www.hartshopping.co.uk
Local Infant & Junior Schools will be given a donation for exhibiting our poster and promoting the event