Lions Christmas Lunches
2017
2017 - Fleet Lion's and guests gathered at our usual venue for our Christmas lunch at the Farnham House Hotel.
One of the highlights of the day was the presentation to a special guest Dave Hurrell, a Melvin Jones Fellowship – the highest award within the Lions Clubs International movement. For decades, Dave (a.k.a. Dale Fontaine) has performed his Elvis Presley appreciation act at dozens of venues for the benefit of numerous local causes including our own FunFest. He's raised thousands of pounds for charities in North Hampshire and Surrey.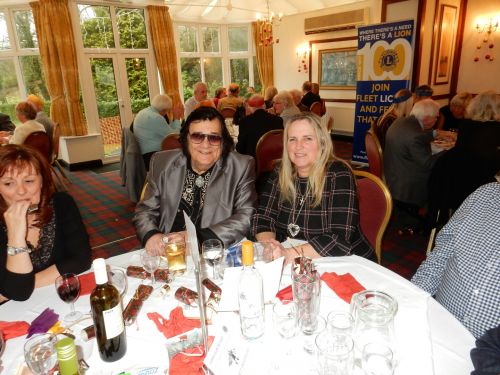 Dave Hurrell and his wife Dee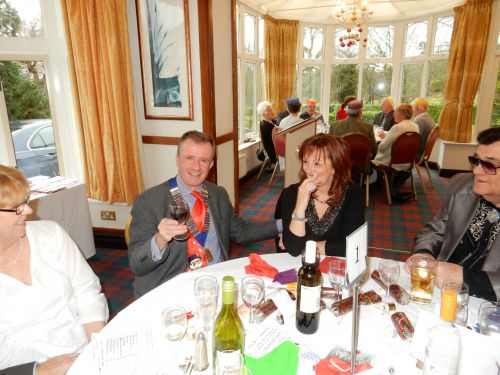 Lion President James Powell and his partner Lion Allison Andrews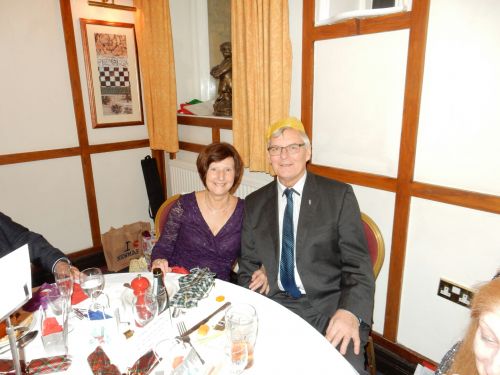 Lion Brian Proctor (organiser of the event) with his partner Jane Jeffares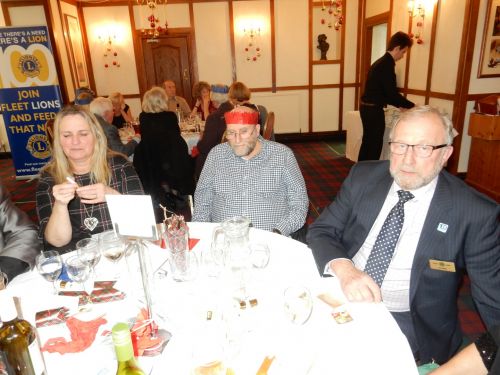 Dee Hurrel, Lion Vice president Kevin Williams (Xmas hat) and Lion Jim Pitkin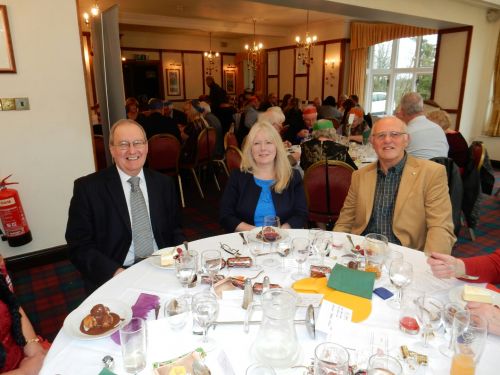 Serendipity owners Paul and Jane Shilling, who give us so much help with Fireworks ticketing,
sitting with founding member, Lion Graham Cooper
See more photographs in the Gallery
2015
In 2015 Peter, Brian and Fred aided and abetted by Travis, entertain Fleet Lions and guests after our Christmas Lunch at the Farnham House Hotel on Sunday. Click on the video to start player.