Fleet Pond
Fleet Pond is such a beautiful natural resource right on our doorstep. As a club, we like to support the work of the Fleet Pond Society. Why not come along and help us to help them maintain this area to such a high standard?
Here's a short article about our involvement with the Pond.
Wildlife Day 5 June 2016
What a fabulous day we had with the public of Fleet. And they enjoyed our 'wildlife safari'.
The winner of the 'Jumbo Draw' for the Jungle Book DVD was Natalie Grey - winning ticket No. 745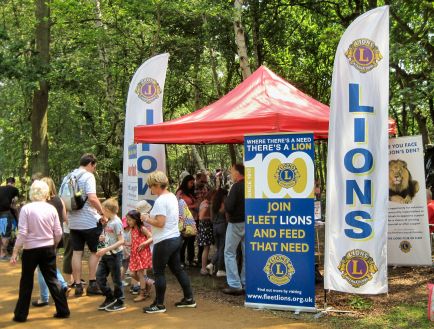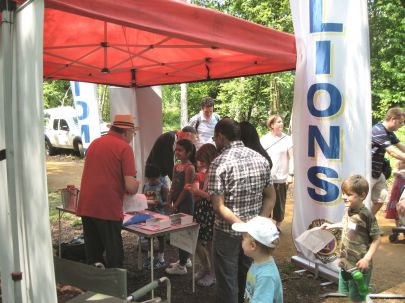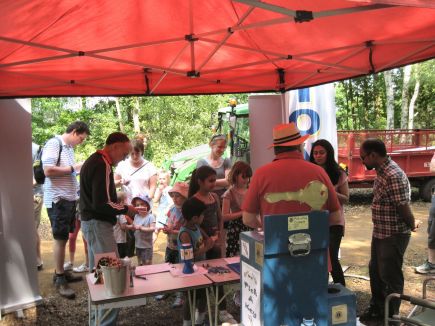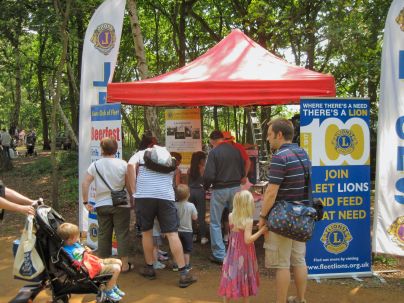 Latest news - April 2014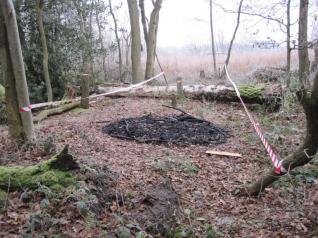 The Lions have always supported Fleet Pond Society by helping on conservation tasks and funding things like new tools and brochures - but this is a biggie! We agreed to pledge up to £12,000 for a new viewing area to be built. We have given various grants over the years to many deserving projects but this is the biggest by far and we believe it will add significant extra enjoyment for the visitors to the Pond.
The Pond Society was keen for a new viewing platform to be constructed to overlook the reed beds (view map) in the north-east marsh, in the area where float planes used to be tested. It would offer new views across the Pond on the side where there currently aren't many at the moment. Fleet and Sirius Lions have already cleared the vegetation to make a space for it! Our pledge to support the project meant a full design and costing could be done and permissions for its construction sought.
Spring 2014 saw the Pond's volunteers hard at work building the new viewing platform. And at Easter it was formally declared open by Lions' President Julian. The experience was finished off in September when an impressive information board was installed to explain about the history of that part of the Pond (and those involved in the construction of the platform!).