Fleet Lions 14th Beerfest: 7 August 2021?
Sorry we had to pull the planned February beerfest due to lockdown. We'd hope to run our next one on 7 August 2021, so please put us in your diary for when we hope everything will be relatively normal. Hope you guys are bearing up as well as can be expected.

In the meantime please donít forget your local breweries as lots of them are doing deliveries or click and collect. Check their websites. Our two new sponsors, Langhams Brewery and R J Ford the butchers are still serving the public.
The Fleet Lions Beerfest team hope you keep safe and well.

>>>>>>>>>>>>>>>>>>>>>>>>>>>>>>>>>>>>>>>>>>>>>>>>>>>>>>>>>>>>>>>>>>>>>>>>>>>>>>>>>>>>>>>

New sponsors announced from 2020
- Fords Butchers and Langham Brewery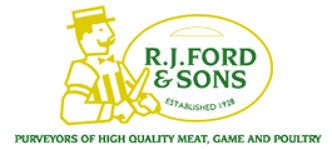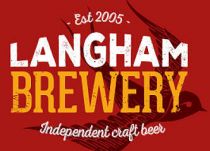 sponsoring the Fleet Lions 20:20 beer festival
- which will now be in 2021!
<<<<<<<<<<<<<<<<<<<<<<<<<<<
Thanks to all of you who came along in 2019. And thanks to all our helpers too. What a great job the bands and food franchises and gin bar did. We all had a great time and made a pile of dosh for good causes like RNIB and the Macular Society. And thanks to fleethants.com for their video to give you a flavour of the day.
>>>>>>>>>>>>>>>>>>>>>>>>>>>
(Synopsis) It was lucky for everyone - it was the Ö
"Fleet Lions' 13th Beerfest : 3 August 2019"
57 Real Ales + Ciders (local & afar!) + Gin Bar
+ Hog Roast + Great Music
You could buy your tickets via Fatsoma (a new window will open)
- tickets not on sale
or you can print Ticket Order Form here
Supported by the HARLINGTON, Fleet Road, Fleet
Note: This licensed event does not cater for children - strictly adults only
Sorry - we don't have room for collapsing chairs at the evening session
Our 13th annual beer festival will continue to be
even bigger & better.
There'll be a 'meet the brewer' session at lunchtime.
We plan a hog roast + burgers + something different.
And gin bar from the Surrey Copper Distillery.
We are raising funds for local charitable uses.
>>>>>>>>>>>>>>>>>>>>>>>>> <<<<<<<<<<<<<<<<<<<<<<<<<
Music - your favourites are back! :
The Kindred Spirit Band will be providing electrifying prog folk rock for the lunch session again.
The Fleet Booze Hound Blues Band are looking forward to being back with us - we missed em last year.
Andy Johnson has designed a special glass to commemorate our 'Unlucky for some ...' theme
The thirteenth Fleet Lions' Beerfest will take place on Saturday 3 August 2019
236 Fleet Road, Fleet, Hampshire, GU51 4BY
15 minutes walk from the station into the town.
As usual there will be two sessions:
Lunchtime: from 11:00am - 3:00pm
Evening: from 5:30pm - 9:30pm
- and we hope you will support us again!
Tickets are now on sale online @ £8, organised by our chums at Best of Fleet.
No need to print anything, we just scan the barcode off your phone.
Buy your tickets here (a new window will open) - tickets on sale NOW
Tickets are £9 on the door (subject to availability, last year's evening session was a sell out !)
Are you attending? See Facebook event
>>>>>>><<<<<<<
>>>>>>>>>>> <<<<<<<<<<
>>>>>>>>>>> <<<<<<<<<<<
Here's some great photos from 2015:
| | |
| --- | --- |
| 2015 glass design | The Beerfest Carnival Crew |
| Getting ready for the event | Quality control - Honest!! |
| One of our barrel sponsors | Fleet Booze Hound Blues Band |
| Before things got busy! | Some of our barrel sponsors |
| One of our barrel sponsors | Wait a minute... |
| Going Naked was Great! | More rudeness from the Nudies |
| One of our barrel sponsors | One of our barrel sponsors |
| Loadsa lovely beer | Dan wants a beerfest every weekend |
This licensed event does not cater for children - strictly adults only
The Lions is the largest voluntary organisation in the world.
Every penny we collect is spent on community projects.
We fund all administration through our subscriptions.
Incorporating Registered Charity Trust Fund No 279279
For other beer festivals go to
Thanks to the following websites for advertising the Fleet Lions Beerfest.
www.fleetcommunity.org.uk www.farnboroughcommunity.org.uk www.wokingcommunity.org.uk
www.thebestof.co.uk www.hart.gov.uk www.camrasurrey.org.uk
www.thehartoracle.co.uk http://www.beerfestivals.org http://www.welcometofleet.com/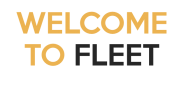 Our thanks to our main website sponsors:

SERENDIPITY
Antiques & Gifts with Tearoom www.serendipityonline.co.uk