Fleet Lions 14th Beerfest: 6 August 2022
At long last we're back!
Tickets on sale from 1 April - not joking!
<<<<<<<<<<<<<<<<<<<<<<<<<<<<<<<<<<<<<<<<<<<<<<<<<<<<<<<<<<<<<<<<<<<<<<<<<<<<<<<<<<
New sponsors - Fords Butchers and Langham Brewery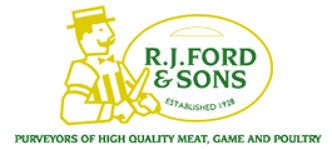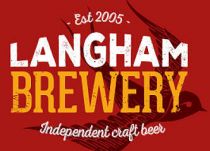 <<<<<<<<<<<<<<<<<<<<<<<<<<<
40 Real Ales + Ciders (local & afar!) + Gin Bar
+ Hog Roast + Great Music
You can buy your tickets here from 1 April (a new window will open)
or you can print Ticket Order Form here
Supported by the HARLINGTON, Fleet Road, Fleet
Note: This licensed event does not cater for children - strictly adults only
Sorry - we don't have room for collapsing chairs at the evening session
Our 14th annual beer festival will be back to our normal format. There may be some ON-THE-DOOR TICKETS but we'd recommend you get them in advance.
We're also going cashless for the beer tokens & including 4 with your entry ticket for the £16 price - so that'll get you started asap!
We plan a hog roast + burgers.
And gin bar from the Surrey Copper Distillery.
We are raising funds for local scouts and guides.
Music :
A new band, The Zone will be joining us for the lunch session - we're looking forward to their lively sound.
The Kindred Spirit Band will be providing electrifying prog folk rock for the evening session.
Andy Johnson has designed a special glass to commemorate our '20:20' theme
The 14th Fleet Lions' Beerfest will take place on Saturday 6 August 2022
236 Fleet Road, Fleet, Hampshire, GU51 4BY
15 minutes walk from the station into the town.
As usual there will be two sessions:
Lunchtime: from 11:00am - 3:00pm
Evening: from 5:30pm - 9:30pm
- and we hope you will support us again!
Tickets will be on sale online here from 1 April @ £16, through the Lions ticketing system.
No need to print anything, we just scan the barcode off your phone.
Buy your tickets here (a new window will open) - tickets on sale 1 April
Are you attending? See Facebook event
>>>>>>><<<<<<<
>>>>>>>>>>> <<<<<<<<<<
>>>>>>>>>>> <<<<<<<<<<<
>>>>>>>>>>>>>>>>>>>>>
This licensed event does not cater for children - strictly adults only
The Lions is the largest voluntary organisation in the world.
Every penny we collect is spent on community projects.
We fund all administration through our subscriptions.
Incorporating Registered Charity Trust Fund No 279279
For other beer festivals go to
Thanks to the following websites for advertising the Fleet Lions Beerfest.
www.fleetcommunity.org.uk www.farnboroughcommunity.org.uk www.wokingcommunity.org.uk
www.thebestof.co.uk www.hart.gov.uk www.camrasurrey.org.uk
www.thehartoracle.co.uk http://www.beerfestivals.org http://www.welcometofleet.com/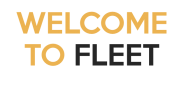 Our thanks to our main website sponsors:

SERENDIPITY
Antiques & Gifts with Tearoom www.serendipityonline.co.uk