Serving the community of Fleet!
Join our mailing list
We produce a quarterly newsletter to help you to keep up with Fleet Lions! More...
To read current and back-issues see the Friends page.
---
Oktoberfest
Saturday 17th October
Thank you to everyone who attended! Everyone had another great evening!
---
BeerFest
Saturday 8th August
"Thanx to all of you who came and made this another great event whilst raising lots of dosh for the Samaritans and the Air Ambulance.
Beer of the festival was Mosaic Pale by Hammerpot Brewery.
They also tied with Longdog and Siren Craft as best overall brewery.
Provisional date for next year is 6 August 2016 - the 10th BeerFest!
See you then and a Happy Xmas from the Lions Beerfest Team"
Lion Jim Storey
---
Join Fleet Lions for Fun and Fellowship!
Please contact
Lion Jim Pitkin
via the
Contact Us form
---
Are you 20+ ?
Are interested in helping the
community in Fleet?
If so, why not meet up with the
Sirius Lions
---
Message in a Bottle
Find out more about this simple life-saver! More...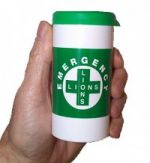 You'd better watch out! Santa Claus is roaring in to town!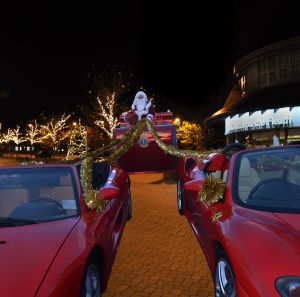 Santa Claus will be roaring in to town during December aided by those cuddly snowmen, collecting for Fleet Lions charities. Full details of when and where will appear shortly...
Firework Fiesta
Take a look at the great video made during the evening by John Sutton of Clearwater Photography! More...

Have a look at our calendar for other events
Latest News
Read all the latest news about Fleet Lions...
Equipment hire

We hire out equipment for use at fêtes, etc.
More information...

Lions' Community Store

We recycle redundant household goods, appliances, clothing etc to benefit genuinely needy people in the area. If you have something to donate please contact us by phone 01252 616998 during our opening hours or follow this link to the Community Store Contact Us Form:

Tue, Wed & Thurs: 10:15am - 3:30pm
Fri: 10:30am - 1:00pm

The phone 01252 616998 is often busy so do please keep trying - we do value your contributions.

The Community Store team are all volunteers, since 1995 we have helped over 20,000 families, read more...
Do you have some time to spare?
Please join Friends of Fleet Lions and help us with some of our other projects:
Community Service
Fundraising
or maybe join us for a social evening.
All the help is gratefully received - and hopefully you will enjoy the activity!

Meetings
The club normally (see bottom left) meets on the second Wednesday of each month at 8:00pm at:

The Grange, Coxheath Road, Fleet GU52 6QR

If you are aged 20+ you may be interested in Fleet Sirius Lions Club.
Why not visit Hart Lions, our sister club in fleet?
If you live in Aldershot, see Aldershot Lions' website.
Our thanks to our main website sponsors:

SERENDIPITY Antiques & Gifts with Tearoom www.serendipityonline.co.uk

C & S BANNERS Banners in PVC with hems & brass eyelets www.csbanners.co.uk