Serving the community of Fleet!
Join our mailing list
We produce a quarterly newsletter to help you to keep up with Fleet Lions! More...
To read current and back-issues see the Friends page.
---
Join Fleet Lions for Fun and Fellowship!
Please contact
Lion Jim Pitkin
via the
Contact Us form
---
Facebook
---
Are you 20+ ?
Are interested in helping the
community in Fleet?
If so, why not meet up with the
Sirius Lions
---
Message in a Bottle
Find out more about this simple life-saver! More...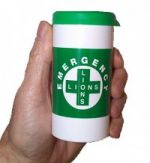 ---
Please consider making a donation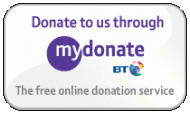 Free Prostate cancer PSA blood test
Friday, 13th May, Fleet Hospital, Church Road, Fleet
Car Boot Sale
Fleet Lions Club are organising a Car Boot Sale on Sunday the 15th of May 2016 at the Key Centre car park, Elvetham Heath, Fleet GU51 1HA. The sale starts at 10:00am and ends at 2:00pm.
Why not come along and find yourself a bargain or two, knowing that you are helping Fleet Lions to support worthy local causes?
If you would like to sell items, please see our Car Boot Sale page, where you can book on-line. Find out more...
Fleet Lions 10th BeerFest
Saturday 6th August - Harlington Centre, Fleet
Find out more and book your tickets...

Have a look at our calendar for forthcoming events

Latest News
Read all the latest news about Fleet Lions...
Recent event:
Firework Fiesta 2015
Take a look at the great video made during the evening by John Sutton of Clearwater Photography! More...
Equipment hire
We hire out equipment for use at fêtes, etc.
More information...
Lions' Community Store
The Community Store, Fleet is a community volunteer project supported by several local Lions Clubs together with councils, housing associations and the like.
To contact the Store or for full details of what they do and how they can help you please go to their independent web site here. Fleet Lions are not involved in day-to-day operations and may not pass-on your messages!
If you need to contact the Community Store please telephone 01252 616998 or use their form at www.communitystore.org.uk/_contact.html. Opening hours are limited so please see their website for full details.
Do you have some time to spare?
Please join Friends of Fleet Lions and help us with some of our other projects:
Community Service
Fundraising
or maybe join us for a social evening.
All the help is gratefully received - and hopefully you will enjoy the activity!

Meetings
The club normally (see bottom left) meets on the second Wednesday of each month at 8:00pm at:

The Grange, Coxheath Road, Fleet GU52 6QR

If you are aged 20+ you may be interested in Fleet Sirius Lions Club.
Why not visit Hart Lions, our sister club in fleet?
If you live in Aldershot, see Aldershot Lions' website.
Our thanks to our main website sponsors:

SERENDIPITY Antiques & Gifts with Tearoom www.serendipityonline.co.uk

C & S BANNERS Banners in PVC with hems & brass eyelets www.csbanners.co.uk