sponsoring the Fleet Lions beer festival
"10th Anniversary Beerfest - Sat 6 August 2016" Serving quality beers for ten years!
We will also be celebrating the centenary of
Lions International serving communities worldwide.
Supported by the HARLINGTON, Fleet Road, Fleet
Note:
This licensed event does not cater for children - strictly adults only
Our 10th annual beer festival will continue to be even bigger and better. And we'll have a new beer being brewed specially for us by our chums at Langham Brewery. There will be 'meet the brewer' sessions at lunchtime and a hog roast all day. You can also buy beer tokens on-line to save queuing at the start of the evening session.
We are raising funds for the various good causes the Lions support.
>>>>>>>>>>>>>>>>>>>>>>>>> <<<<<<<<<<<<<<<<<<<<<<<<<
Music - something 'old' and something 'new' :
The Kindred Spirit Band will be electrifying prog folk rock for the lunch session.
Andy Johnson has designed a very special glass to commemorate our 10th year of organising this event for you (www.andyjohnsonart.com)
40 Real Ales + Ciders (local & afar!) + Hog Roast
The tenth Fleet Lions' Beerfest will take place on Saturday 6 August 2016
236 Fleet Road, Fleet, Hampshire, GU51 4BY

15 minutes walk from the station into the town.
As usual there will be two sessions:
Lunchtime: from 11:00am - 3:00pm
Evening: from 5:30pm - 9:30pm
- and we hope you will support us again!
Tickets are £7 in advance and £9 on the door (subject to availability)
You can also purchase beer tokens in advance at £8 for five

Purchase your tickets now via Credit Card or PayPal Account
Lunchtime Session
5 Tokens (five half pints)
Evening Session
£7.00 each
£8.00 for 5
£7.00 each

Price for each session is for entry, commemorative glass and tasting notes only. Tokens must be purchased for beer. They are available on-line or at the event for the same price.
A Handling Charge of £1.00 will be applied to the whole on-line order to help us recover card charges.
Tickets £9 on the door.

When you click on Add to Cart you will be taken to the secure PayPal website, where you may choose the number of tickets. You may 'Continue Shopping' and return here and Add to Cart for tokens or the other session if you wish. You may then click on View Cart to checkout and pay.
Ensure you choose the correct session!
Are you attending? See Facebook event

>>>>>>>>>>> <<<<<<<<<<
Here's some great photos from 2015:
| | |
| --- | --- |
| 2015 glass design | The Beerfest Carnival Crew |
| Getting ready for the event | Quality control - Honest!! |
| One of our barrel sponsors | Fleet Booze Hound Blues Band |
| Before things got busy! | Some of our barrel sponsors |
| One of our barrel sponsors | Wait a minute... |
| Going Naked was Great! | More rudeness from the Nudies |
| One of our barrel sponsors | One of our barrel sponsors |
| Loadsa lovely beer | Dan wants a beerfest every weekend |
This licensed event does not cater for children - strictly adults only
The Lions is the largest voluntary organisation in the world.
Every penny we collect is spent on community projects.
We fund all administration through our subscriptions.
Incorporating Registered Charity Trust Fund No 279279
For other beer festivals go to
Thanks to the following websites for advertising the Fleet Lions Beerfest.
www.fleetcommunity.org.uk www.farnboroughcommunity.org.uk www.wokingcommunity.org.uk
www.thebestof.co.uk www.hart.gov.uk www.camrasurrey.org.uk
www.thehartoracle.co.uk http://www.beerfestivals.org http://www.welcometofleet.com/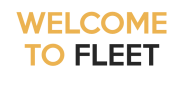 Our thanks to our main website sponsors:

SERENDIPITY
Antiques & Gifts with Tearoom www.serendipityonline.co.uk

C & S BANNERS
Banners in PVC with hems & brass eyelets www.csbanners.co.uk