Car Boot Sale
NEXT EVENT - DATE TO BE ADVISED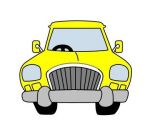 PLEASE CHECK BACK HERE LATER FOR THE DATE OF OUR NEXT EVENT
Sellers - No need to book in advance - just turn up and pay on the day
By popular demand, we have changed our booking system for sellers. We no longer require payment in advance; instead just turn up on the day and pay then. But remember, when the site is full we will have to turn latecomers away.

Fleet Lions Club are organising a Car Boot Sale on [Date to be advised] at the Key Centre car park, Elvetham Heath, Fleet GU51 1HA. The sale starts at 10:00am and ends at 1:00pm - admission is free for buyers.

There will be all sorts of items on sale no doubt including a wide selection of good quality clothing for both adults and children, DVDs & books, rugs, prams, scooters, children's toys and games, as well as all sorts of household items; and all at amazing prices. We cannot guarantee what will be available for you at the sale - that is the joy of car-booting; you never know what you might find to take home!

Why not come along and find yourself a bargain or two, knowing that you are also helping Fleet Lions to support worthy local causes?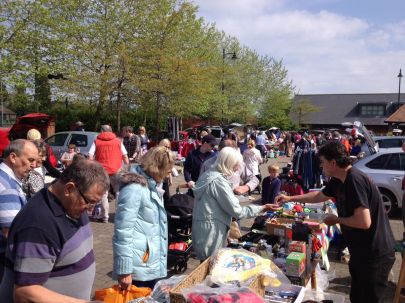 Information for Sellers
Entry Times
Entrance from 8:30am (set-up by 9:45).
Sale starts at 10:00am.
Sale closes by 1:00pm.
Entry Fees
Pay on the day.
No need to book in advance - just turn up. If the site is full we will have to turn late comers away.
Entrance fee £7.00
Terms and Conditions
It is not permitted to set up a stall anywhere other than within the designated car boot sale area.
The fee covers the contents of one vehicle only, no second vehicle unloading is permitted.
The following MAY NOT be sold at the Car Boot Sale:
Tobacco, Drugs, Fireworks, Weaponry, Knives, Alcohol, New Toys without a CE safety mark, Lighters, Live Animals, Pet Food, Food, Drinks or Confectionery, Unsafe or incorrectly labelled electrical goods, Counterfeit or Copied Goods, Any item not within the sellers legal ownership.
Fleet Lions Club do not permit selling, touting, trading, advertising or hawking outside of the designated Car Boot Sellers area.
All items including unsold goods and rubbish must be removed from the site at the end of sale and taken with you.
The Car Boot Sale organisers, Fleet Lions Club, will monitor the sale at all times and will reject any items they deem to be unsuitable.
Fleet Lions Club reserves the right of admission and visitors not complying with the terms of entry will be refused entry.
Disclaimer
Fleet Lions Club accepts no responsibility or liability for the quality or condition of items purchased or sold at this event. Fleet Lions Club accepts no responsibility for seller's or buyer's property on sale day and accept no liability for loss or damage.
Sellers - No need to book in advance - just turn up and pay on the day